Back in 1973 the Ural Owners Club was formed in England to support the owners of Classic Soviet motorcycles. The club was then small with just a few people who owned various Soviet bikes. The picture shows our first meeting in May 1974 at the Chequers pub car park in Stotfold, Bedforshire.
​
From then on other Soviet motorcycles were imported such as the Jupiter, Voskhod, Minsk and Dnieper/Dnepr Motorcycles (& their associated Sidecars). The club became 'The Cossack Owners Club' and started growing and supporting other motorcycles which included those below:
Dnieper or Dnepr (Ukraine) all 650cc and 750cc models made in the Kiev Motor Works (KMZ) - K750, (Military MB or MW 650 and MB or MW 750), K650, MT9, MT10, MT10-36, MT11, MT12, MT16 and all later models up to time around year 2000 when the Kiev factory output was put on hold. Includes
Neval models such as Custom, Classic & Phoenix.
URAL
M72 (USSR) 750cc side-valve made in the Ural (Irbit) factory or the 6 earlier Soviet factories from 1939.
(Russia) all 500cc, 650cc and 750cc models - M52, M53, M61, M62, M63, M66, M67, and the IMZ series right up to all current models. Includes the Neval models such as Soviet Knight and Gallant.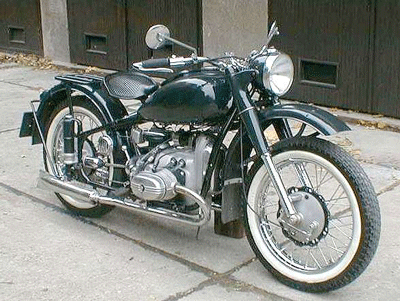 Voskhod (Russia) 175cc two strokes, all models.
​
Minsk (Belarus) 125cc two strokes, all models.
​
Riga (Latvia) 50cc mopeds and small 50cc motorcycles.
​
Ishevsk (Russia) various but mainly 340cc and 350cc two strokes. Models including Jupiter, Planeta and Planeta Sport.
Currently we can offer services to specifically support owners of the Chinese Chang Jiang and other flat twin motorcycles related to the BMW R71 (such as the French Cemec, Swiss Condor, HD XA etc) due to the similarity of these models to the Soviet M72 and their owners will also be welcomed into our club should they wish to apply.
Historic Soviet models
The Cossack Owners Club also supports owners of all older Soviet motorcycles whether of Soviet origin, or derived from the pre-WWII BMW R71 designs or other sources such as DKW. Some documentation and technical advice is available to keep these machines running and returned to their former glory.